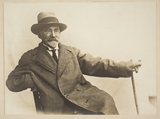 Jules François Archibald (1856-1919) is best known as the founder and editor of The Bulletin, yet he was also a literary journalist, contributing to The Bulletin's first issue (1880).
Born in Victoria as John Feltham Archibald, he renamed himself 'Jules François' claiming French heritage from his mother. He began his journalism career as an apprentice printer, then moved to reporting. Archibald was ambitious and according to biographer Sylvia Lawson (2006), submitted a story to the Argus about the Melbourne Immigrant's Home, but the paper had already accepted an article on the Home by the undercover journalist 'The Vagabond' (John Stanley James).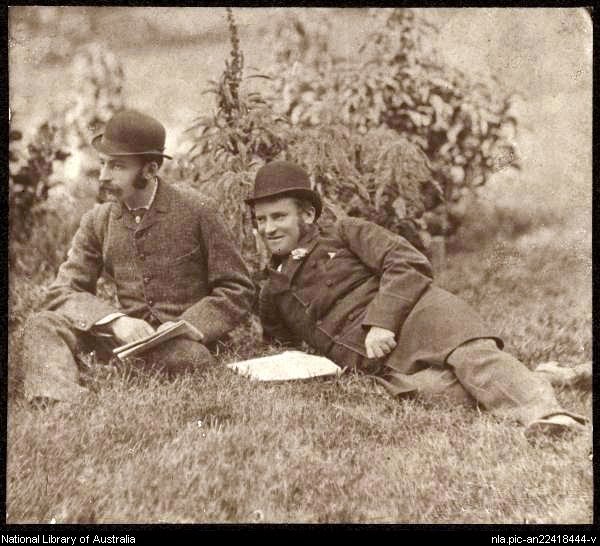 Archibald was initially disillusioned, but after a brief career change as a mining clerk in North Queensland, returned to Sydney and connected with journalist John Haynes, who was editing the Evening News.  Haynes sent Archibald to Mt Rennie, near Mudgee NSW, to cover the unjust hanging of an Indigenous man (1879).
The following year,  Haynes and Archibald launched The Bulletin; Haynes focussing on advertising and distribution, and Archibald writing and editing copy. In the first issue, published on 31 January 1880, Archibald wrote the lengthy work of literary journalism "Wantabadgery Bushrangers", detailing the execution of Andrew Scott (Captain Moonlite) and Thomas Rogan at Darlinghurst Gaol.
As The Bulletin continued, Archibald concentrated on nurturing Australian journalists such as Henry Lawson, A B Paterson and J D Melvin,  artist Norman Lindsay and literary editor AG Stephens.
Sylvia Lawson writes that on his death in 1919, aged 63, Archibald left an endowment to The Benevolent Fund of the Australian Journalists' Association 'for the relief of distressed Australian Journalists' rents, mortgages, medical, hospital and funeral expenses, even food, clothing and school fees' (2006: 319).
Representative Articles:
Bibliography
Lawson Sylvia (2006): The Archibald Paradox, Melbourne University Publishing (MUP), Melbourne